25 May 2023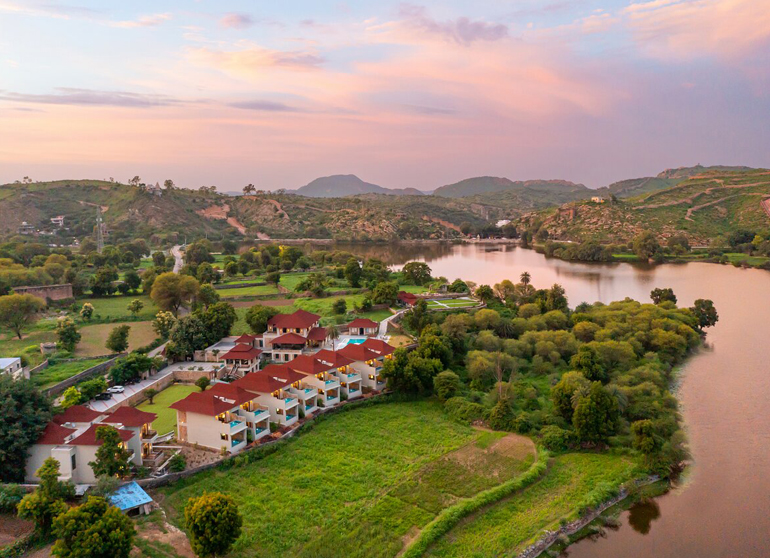 Discover the Serene Beauty of Sarasiruhum Resort Udaipur
Are you longing for a peaceful escape amidst breathtaking natural surroundings? Look no further than Sarasiruham Resort Udaipur, a hidden gem nestled in the mesmerizing Aravali Ranges. This enchanting retreat offers a blissful haven where you can unwind and rejuvenate in the lap of nature. Let's embark on a journey to this serene oasis, where you can experience the perfect blend of tranquility and comfort.
Embracing the Beauty of Nature
Picture yourself surrounded by the majestic Aravali Ranges, where lush green valleys and rugged hills create a breathtaking backdrop. At Sarasiruham Resort Udaipur, you can soak in the serene beauty of nature at every turn. Take a leisurely stroll through the resort's well-manicured gardens, breathing in the fresh air and immersing yourself in the tranquility that surrounds you.
Warm Hospitality and Personalized Care
As you step into Sarasiruham Resort Udaipur, you'll be greeted by a team of friendly and attentive staff, ready to make your stay unforgettable. Their warm smiles and personalized service will instantly make you feel at home. From arranging your accommodations to catering to your specific needs and preferences, the staff goes above and beyond to ensure your comfort and satisfaction.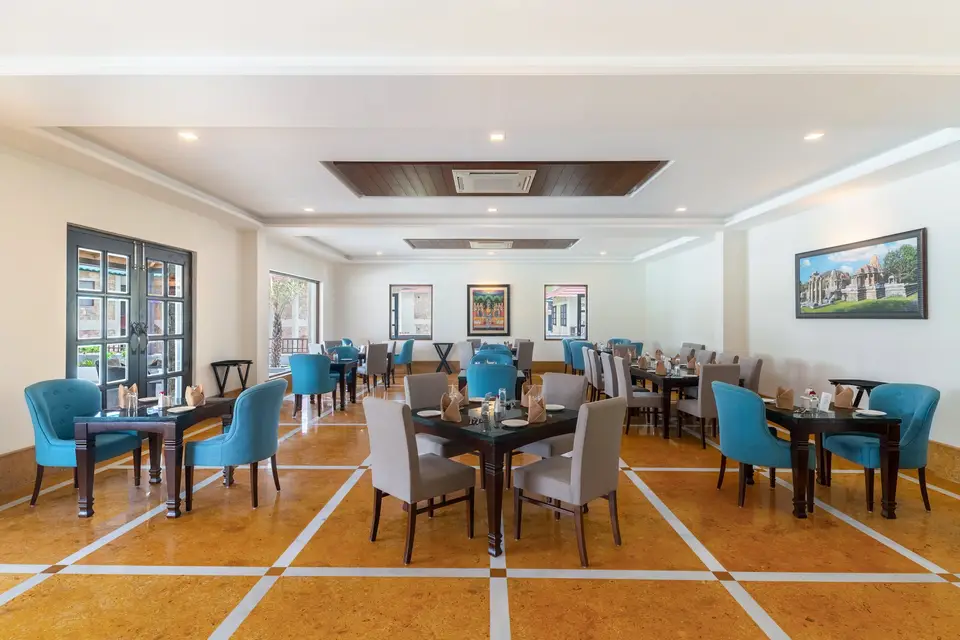 Rejuvenate Your Senses
At Sarasiruham Resort Udaipur, relaxation and rejuvenation are at the heart of your experience. Indulge in a soothing spa treatment that will melt away your stress and leave you feeling refreshed. Skilled therapists will pamper you with gentle massages, using natural oils and techniques that will restore harmony to your body and mind.
Delightful Culinary Experiences
Sarasiruham Resort Udaipur takes pride in offering a delightful culinary journey for its guests. Indulge in a variety of mouthwatering dishes, prepared with love and attention to detail. From traditional local delicacies to international favorites, each meal is a culinary masterpiece that will satisfy even the most discerning palate. As you savor your meal, take in the serene views of nature, adding a touch of magic to your dining experience. If you're seeking a blissful retreat amidst the picturesque Aravali Ranges, Sarasiruham Resort Udaipur is the ideal destination for you. Embrace the serene beauty of nature, immerse yourself in warm hospitality, and rejuvenate your senses with relaxing spa treatments. The resort promises a tranquil escape that will leave you feeling refreshed and revitalized. So, pack your bags and embark on a journey to Sarasiruham Resort Udaipur, where blissful moments and lasting memories await you. Discover the perfect blend of nature's serenity and luxurious comforts, and let yourself be embraced by the tranquility of the Aravali Ranges.