20 Mar 2023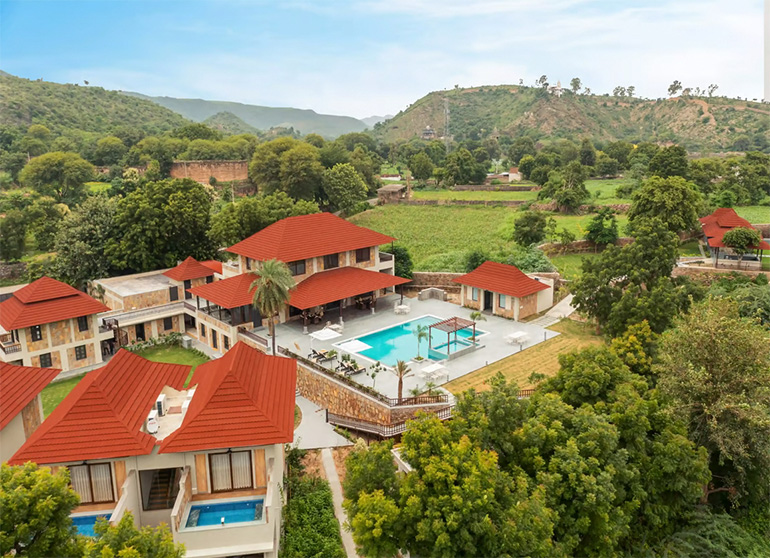 Explore The Rich Cultural Heritage Of Udaipur from Sarasiruham resort
Udaipur, sometimes referred to as the "City of Lakes," is a city in the Indian state of Rajasthan that has a rich cultural history. Udaipur is a city that will captivate you with its majestic palaces, vibrant markets, and stunning architecture. By staying at the Sarasiruham resort, what better approach is there to discover this cultural haven?
On the outskirts of Udaipur, surrounded by the picturesque Aravalli hills, sits the opulent Sarasiruham resort. The resort is built to provide visitors a wholly immersive understanding of Udaipur's rich cultural heritage. Everything about the resort, from its architecture to the experiences and activities it offers, is intended to highlight the splendour and beauty of Udaipur's culture.
The resort is a magnificent piece of architecture, with a layout that was influenced by Rajasthan's ancient havelis. The suites and rooms are created to offer visitors a comfortable and opulent stay while also highlighting the regional traditional architecture. The resort also includes a lovely courtyard with a fountain and lots of vegetation that is ideal for unwinding and taking in the tranquil atmosphere.
Exploring the rich cultural legacy of Udaipur through the many activities and experiences on offer is one of the delights of staying at the Sarasiruham resort. Visitors can take part in cooking courses and learn how to make traditional Rajasthani delicacies, or they can learn about the art of block printing and try their hand at creating their own block prints. In addition, the resort offers guided tours of Udaipur's well-known palaces and museums, giving visitors a fuller appreciation of the city's rich cultural heritage.
The resort's traditional Rajasthani dance and music performances, which take place in the courtyard, are another must-try activity. You will be enthralled by the performances, which are a stunning representation of Rajasthan's rich and colourful culture.
In general, staying at the Sarasiruham resort is a great opportunity to discover Udaipur's rich cultural legacy. The resort offers tourists an exceptional stay with its engaging experiences, opulent lodgings, and gorgeous architecture. So if you're considering a vacation to Udaipur, make sure to reserve a room at the Sarasiruham resort for an unforgettable experience.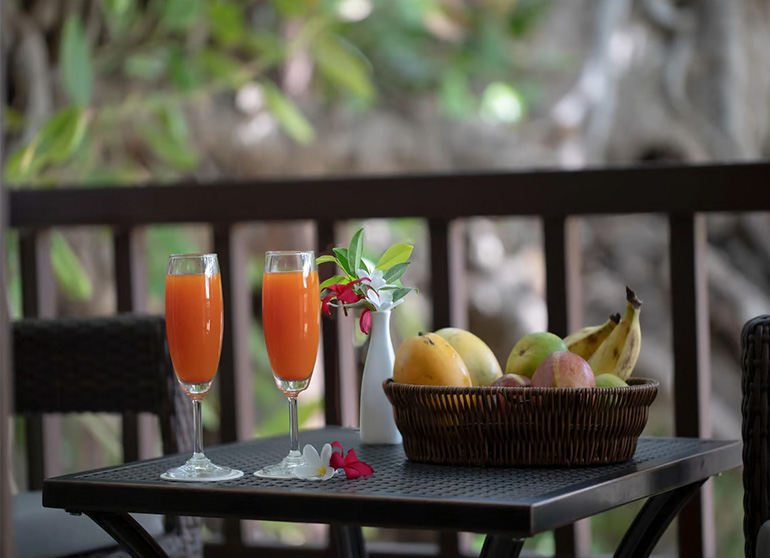 Aminities of Sarasiruham Resort
A beautiful resort with a variety of services for its visitors is the Sarasiruham Resort, which is situated outside of Udaipur, Rajasthan, India. Among the resort's amenities are:
Luxurious accommodations: The hotel features a lovely outdoor pool that is ideal for a refreshing swim or for relaxing by the pool.
Outdoor swimming pool: The hotel features a lovely outdoor pool that is ideal for a refreshing swim or for relaxing by the pool.
Spa and wellness center: For guests' relaxation and rejuvenation, the resort's spa and wellness centre provides a variety of services, including massages and facials.
Yoga and meditation: For those seeking to unwind and achieve inner peace, the resort provides yoga and meditation programmes.
Restaurant and bar: The resort contains a bar with a selection of drinks and cocktails as well as a restaurant serving a variety of cuisines, including traditional Rajasthani delicacies.
Cultural experiences: The resort provides a variety of cultural events, such as dance and music concerts, block printing workshops, and cooking classes.
Guided tours: The hotel offers guided tours of Udaipur's renowned palaces and museums so that visitors can discover the city's rich cultural heritage.
Conference and banquet facilities: Meetings, seminars, and weddings can all be held at the resort's banquet and conference facilities.
24-hour front desk and room service: For visitors' convenience, the resort offers room service and a front desk that is open around-the-clock.
Whether visitors are seeking leisure, cultural events, or business facilities, the Sarasiruham Resort provides a variety of options to meet their demands.