09 Aug 2023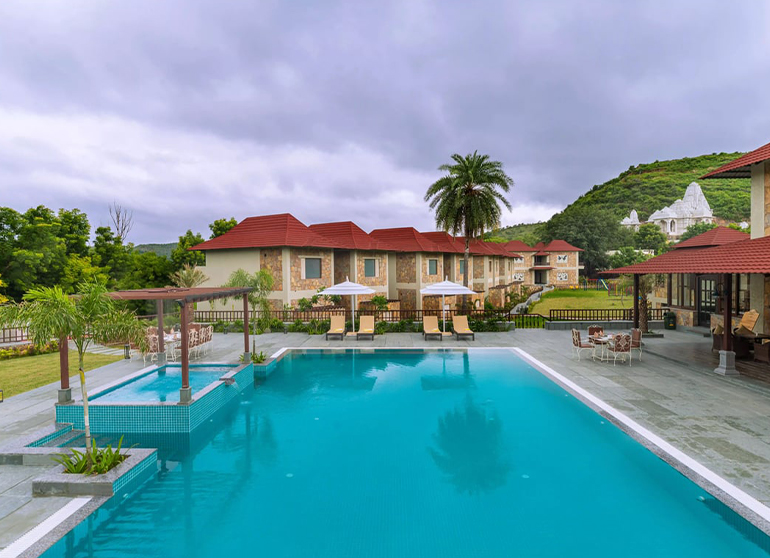 More Than Just A Stay. Things To Do At Sarasiruham Resort
Welcome to the magical world of Sarasiruham Resort, located in the serene surroundings of Eklingji in Udaipur. This idyllic destination is not just a resort but a haven of peace and luxury that promises an unforgettable experience for every traveler. From its rejuvenating spa to the exquisite banquet hall, from the refreshing poolside oasis to the state-of-the-art fitness center and the delightful kids play area, Sarasiruham Resort is a haven where every need and desire is catered to.
Soothing Spa Retreat
In the heart of the resort lies a sanctuary of relaxation and rejuvenation - the spa. Indulge in a range of therapeutic treatments that draw inspiration from ancient wellness practices. From massages that ease away tension to holistic therapies that restore your balance, the spa at Sarasiruham is a journey towards complete relaxation and self-care. Let the skilled therapists pamper you and transport you into a world of serenity.
Anandam Banquet Hall
Whether you're planning a grand celebration or a corporate event, Sarasiruham Resort's Anandam Banquet Hall is the perfect setting. With its elegant design and spacious layout, the hall can accommodate your guests comfortably. The resort's dedicated event team ensures that every detail is taken care of, from decor to catering, making your event a seamless and memorable affair.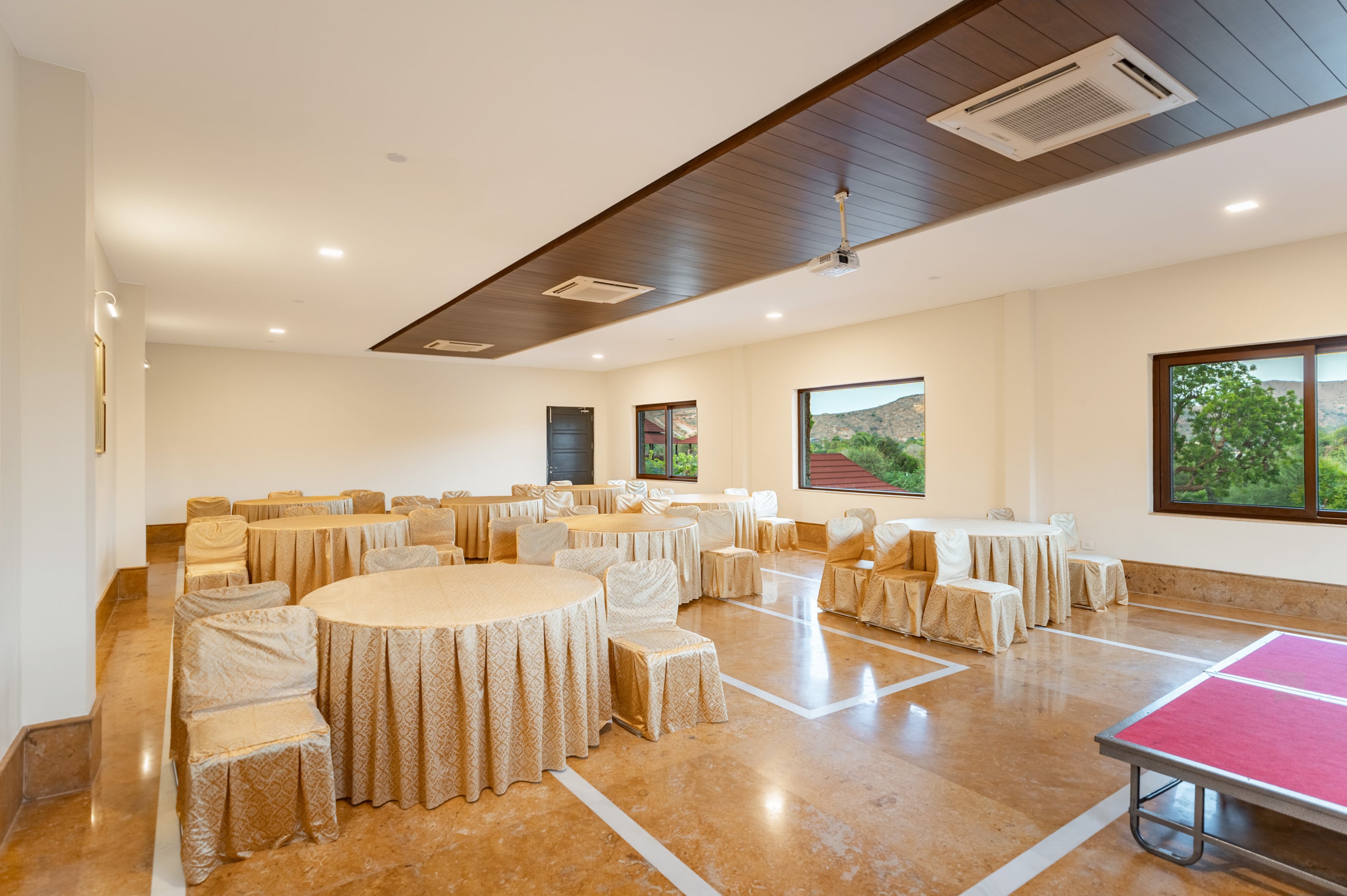 Neer the Pool
Imagine spending lazy afternoons by the poolside, soaking in the sun's warmth and enjoying a refreshing dip whenever you please. At Sarasiruham Resort, the "Neer" pool area is designed to provide just that. With comfortable loungers and a tranquil atmosphere, it's the ideal spot to unwind and bask in the beauty of your surroundings. Whether you're sipping on a cool beverage or reading a book, the poolside oasis offers the perfect escape.
Gym & Fitness Centre
For health enthusiasts, the resort boasts a modern gym and fitness center equipped with the latest equipment. Stay committed to your fitness routine even while you're away from home. The gym is designed to cater to all levels of fitness, ensuring that you can maintain your workout regimen and stay active during your stay at Sarasiruham Resort.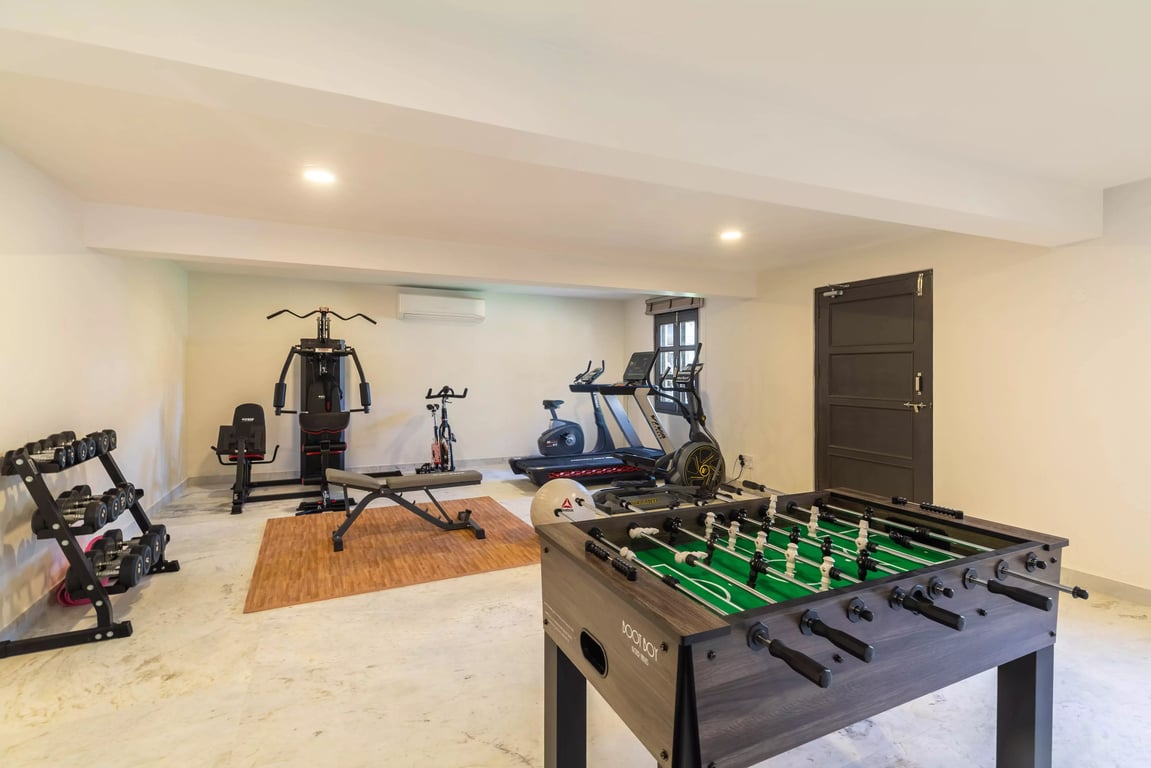 Kids Play Area
Family vacations just got even better with the resort's dedicated kids play area. Designed to keep the little ones entertained and engaged, this space ensures that children have their own haven of fun and excitement. Let your kids explore and interact with various games and activities while you enjoy some moments of relaxation.
Conclusion
Sarasiruham is the best luxury resort in Eklingji, Udaipur, offers a holistic and luxurious experience that caters to every aspect of your stay. From the soothing spa treatments that nurture your well-being to the Anandam Banquet Hall that hosts memorable events, from the refreshing poolside oasis to the state-of-the-art fitness center and the kids play area, every amenity is thoughtfully designed to enhance your stay. So whether you're seeking a rejuvenating escape or a venue for your celebrations, Sarasiruham Resort welcomes you with open arms, promising a stay filled with comfort, joy, and cherished memories.