10 Oct 2023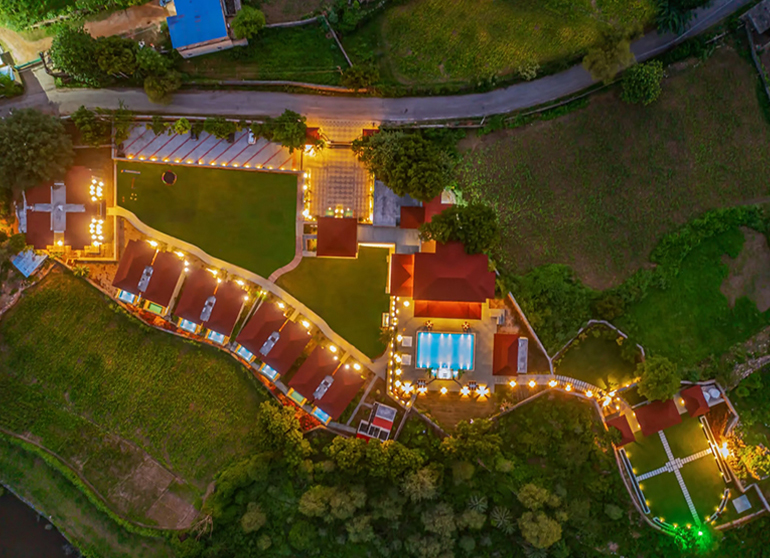 Say 'I Do' at Sarasiruham: Top Wedding Resort in Udaipur
Sarasiruham Resort is the pinnacle of romance and elegance in Udaipur. This resort, located in the breathtaking landscapes of Udaipur, this resort stands as a testament to timeless love and impeccable hospitality. In this blog, we invite you to embark on a journey into the heart of Sarasiruham, exploring the magic that makes it the top wedding resort in Udaipur.
Sarasiruham Resort is more than a venue; it's a vision of elegance. From the moment you step onto the property, you are greeted by a seamless blend of opulence and natural beauty. The architectural marvels and lush surroundings create an ambience that is both pleasant and welcoming. Top Wedding Resort in Udaipur.
The resort features 16 suites with private pools and 8 suites ,where guests can enjoy and relax with magnificent views of the lake and mountains, situated on five acres of beautiful property next to Lake Bagela.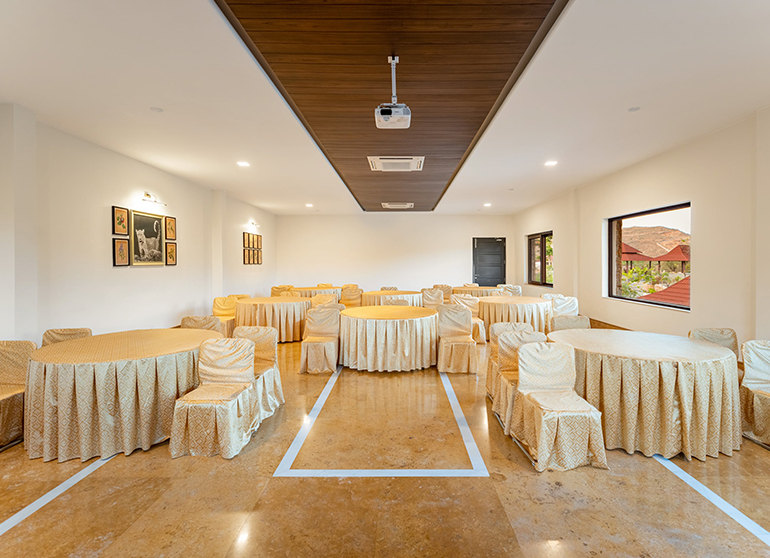 Your wedding day is a story waiting to be told, and at Sarasiruham, every chapter is crafted with precision. Sarasiruham Resort is ready to help you create lasting experiences by transporting you back in time from the minute you arrive! You may rely on our décor experts to leave your guests speechless with their decorations. Our team is dedicated to tailoring each venue to reflect your personal style, ensuring a truly bespoke experience.
Birthday celebrations should be as diverse as your desires. Sarasiruham Resort offers a plethora of activities to choose from. Pamper yourself with a spa day, take a dip in the pool with friends, or visit the famous Eklingji temple to offer prayers on your special day, the resort has you covered.
Enjoy the culinary journey that delights the senses. Sarasiruham Resort takes pride in its rich catering services, offering a menu that combines local flavors with international finesse. Your wedding feast will be a gastronomic experience that complements the beauty of the occasion.
Sarasiruham is not just a wedding venue; it's a destination of its own. Spend your pre-wedding days exploring the scenic surroundings, and creating memories with your loved ones. The resort's commitment to luxury extends beyond the ceremony, ensuring a holistic experience for you and your guests, the Top Wedding Resort in Udaipur.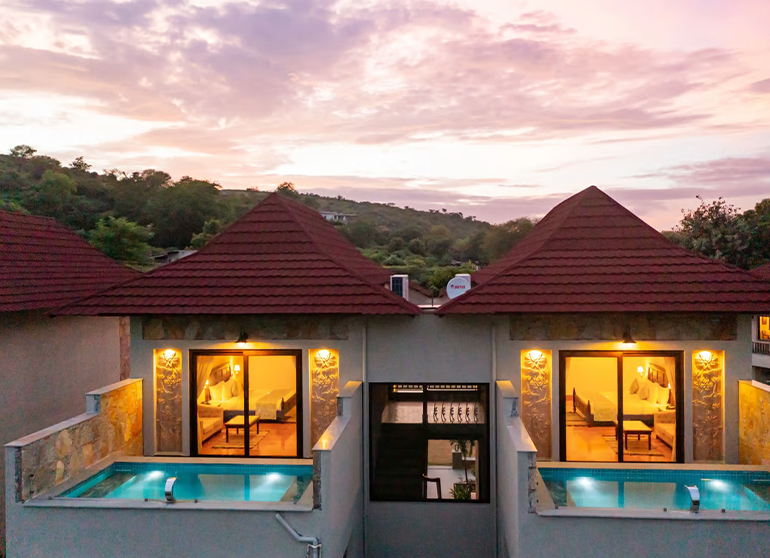 Your Love Story Begins Here
As you say 'I Do' at Sarasiruham, you are not just choosing a venue; you are choosing an experience. It's a promise of unrivalled luxury, timeless romance, and memories that last as long as a lovely melody. Let Sarasiruham be the canvas for the masterpiece of your dream wedding!