29 May 2022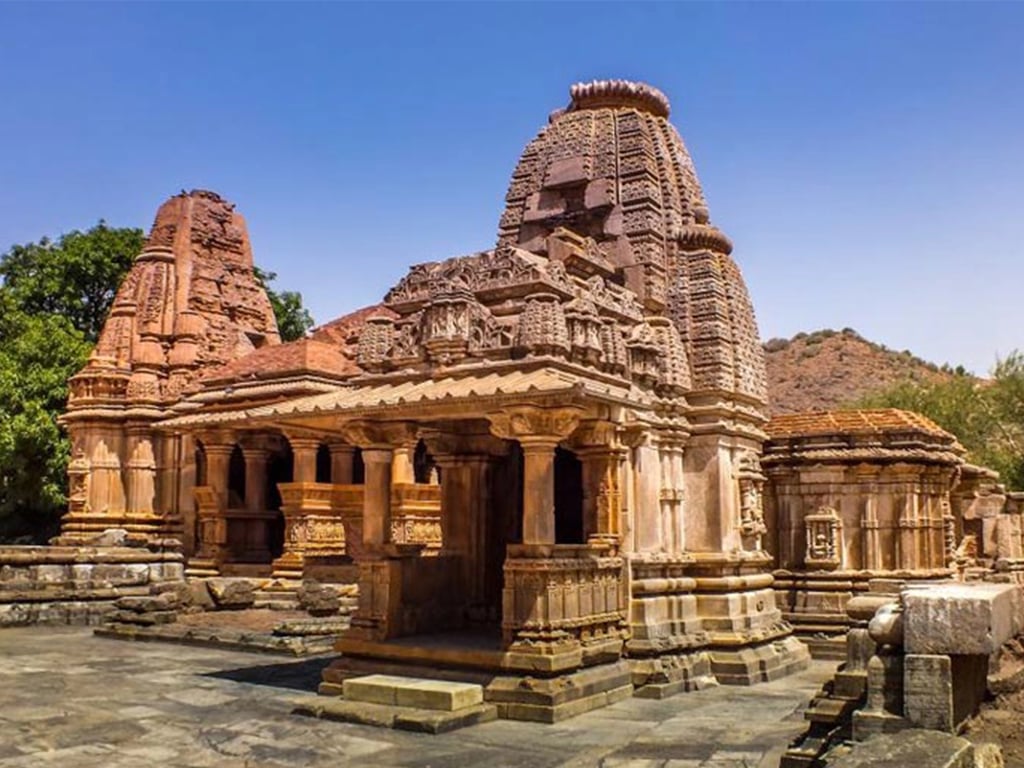 The History of Nagda, First Capital of Mewar
Nagda was an ancient town in the hilly region about 23 kms north of Udaipur and 1 km. from the hill on which stands the famous Shree Eklingnath ji temple. Its old names as found in Sanskrit inscription are Nagahrida and Nagadraha. When Guhil ruler Rawal Nagaditya ascended the throne, he found it necessary to move his capital from the Idar where his father, Mahendra I (r. 606-626 CE) had been assassinated by local Bhils. He made the township of Nagahrida, the dynasty's new capital. Soon, it became a flourishing merchant centre.
After demise of Rawal Nagaditya, his son Siladitya (r. 646 – 661 CE) succeeded the throne, who is described as the conqueror of the foes in Samoli inscription dated Vikram Samvat 703. After him, Rawal Aparajeet (r. 661- 688 CE) became the ruler of Nagda. According to Kunda village stone inscription dated 661 CE, during his reign; his commander-in-chief Varahasimha's wife Yashomati constructed the Vishnu temple. The next great ruler of Nagda was Bhartri Bhatt II (r. 926 - 951 CE). His son and successor Rawal Allat, transferred his capital from Nagda to Ahar. According to Paldi Inscription dated Vikaram Samvat 1173, Rawal Vijai Singh (r. 1107- 1116 CE) transferred his capital back from Ahar to the former town of Nagda.
Nagda continued to remain the capital of Rawal Mathan Singh (r. 1191-1211 CE). One Stone inscription dated 1182 CE, mentioned the Rawal Mathan Singh was ruling at Nagadraha, 190 Drammas were granted to the Shiva temple. During the reign of Rawal Jaitra Singh (r. 1213 – 1253 CE) Guhils of Mewar gained the high political status. However, according to Chirwa inscription when Sultan Illtutmish attacked Mewar, in the battle of Bhutala, the capital city of Nagda was destroyed by the him, but he was later defeated by Rawal Jaitra Singh. After this incident, he shifted the capital of Mewar to Chittor permanently.
Nagada was political, religious and commercial trade centre. Jainism, Vaishnavism and Shaivism received royal patronage under the Guhils ruler. It was a very important town from the social point of view. The Gotras of this name found among the Kshatriyas, Brahmins and Jains originated from this place.
Source : eternal mewar website